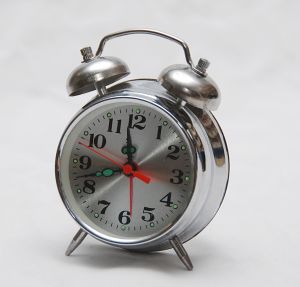 Dentist and Dental Hygiene Appointments are available during the following hours:
| | |
| --- | --- |
| Monday: | 8 - 5 |
| Tuesday: | 9 - 6 |
| Wednesday: | 8 - 5 |
| Thursday: | 10 - 7 |
| Friday: | |
| Saturday: | Closed |
| Sunday: | Closed |
Please fill out the form here or call our office at (440-233-4155) to schedule with the dentist or dental hygienist.
Dentist and Dental Hygiene Appointment Policy
We pride ourselves in providing extra time for the personal attention each patient deserves. Your appointment time in the Lorain dentist office will be reserved exclusively for you. We respect your time and make every effort to keep you from waiting and ask you provide our office the same consideration. In an effort to accommodate the needs of all our dentist and dental hygiene patients, we request you provide us with at least 24 hours notice if you need to reschedule your appointment. We reserve the right to charge patients who do not reschedule their appointments with adequate notice, or who fail to keep their scheduled appointments, a cancellation fee of $50. We also reserve the right to reschedule patients who arrive late for their scheduled appointment time to another day in the event we are unable to complete their treatment in the time remaining. Cancellations or broken appointments occurring multiple times will result in dismissal from our dentist's practice.

Payment & Office Policies
Our Lorain dentist office requires that all patients be prepared with their estimated co-insurance and deductible (if applicable) at the time of service or payment in full if insurance is not available. We understand that dental work may be costly and strive to offer as many payment options as possible:
Cash, personal check, money order, MasterCard and Visa are accepted.
Extended financing may be obtained by CareCredit. Please be aware that all applicants will be subject to credit approval.
There will be a $45 fee for all returned checks.
Please be aware the person presenting a child for treatment will be responsible for payment at the time of service.

If you are unable to bring your child to their appointment, you must send payment with the person you have designated as your representative.
All payment is due at the time services are rendered.

A bill will only be provided in the event your insurance company has paid less than the estimated amount and will be due upon receipt.
A service charge of 1.5% (18% per annum) on the unpaid balance will be charged to all accounts exceeding 60 days, unless previously written financial arrangements are satisfied.

Any accounts past due over 90 days may be sent to a collection agency.
Insurance
Many patients ask us the question, "Am I covered, and can I come to your dentist office?" We would LOVE to see you and your family members. We are very happy to check on your benefits even before your first appointment with us. By giving us some simple information over the phone, we can inform you of your options and have you "maximize" your dental benefits.
In 1960 the annual limit of dental "insurance" was $l000 - $l500. Over 45 years later, it is still $1000-$1500!! All aspects of our society have increased in costs, but the dental insurance industry has not kept up. It has become known as a "dental assistance program" and there are many creative options to assist you in treatment.
Dr. Stempowski and his staff will make every possible effort to help you understand and maximize the dental benefits available to you and your family. We ask that our patients take a moment to review their dental insurance policy prior to receiving care at our office. Dental insurance does not cover 100% of fees in most cases and is subject to many exclusions and limitations. While our office will verify your coverage amounts and plan maximum, it is ultimately the patient's responsibility to monitor their utilization to ensure they do not exceed their yearly allowance. Treatment recommended by this dentist office is based upon what is best for you optimal dental health and should not be governed by your insurance contract.
Our office will provide you with an insurance estimate prior to your appointment. You are responsible for your portion at the time of service. We kindly ask that you understand your insurance policy is a contract between the insurance carrier and patient – who bears the ultimate financial responsibility. Should your insurance company pay less than their estimated portion, it is you who is held responsible for the balance. Any remaining balance will be billed to you and is due upon receipt.
Nitrous available upon request
Many people avoid visiting dentists because of a "dental phobia or anxiety." 45% of all Americans do NOT go to the dentist regularly because of this fear. If you are ONE of these people and interested in pursuing the use of Nitrous, call our Lorain office.